Watch "A Drink or Five with Lazy Guy Live" Episodes below!
Meet our "Do it Yourself Magazine", Head Judges!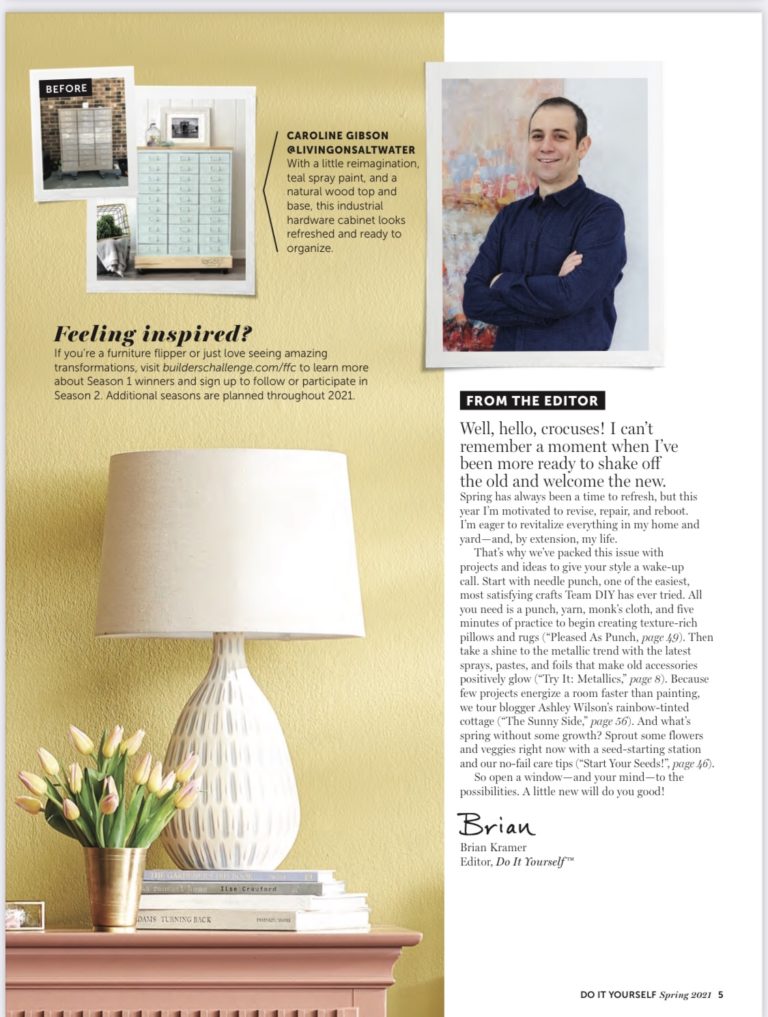 Your flips will be judged by the Editor-in-Chief of 
Do It Yourself Magazine
 Brian Kramer and his team. 
With more than 20 years of experience as a writer, editor, producer, and project manager, Brian knows how to create outstanding content with a
 collection of project ideas and decorating tips that is sure to keep you busy year round!
Packed with design ideas, decorating tips and more, Do It Yourself is the ultimate guide for DIY enthusiasts. Make what is old new again with Do It Yourself's furniture makeover ideas and tips on rehabilitating old dressers, cabinets and more.
Check out Previous Seasons of the Furniture Flip Challenge Below!