The Builders Challenge Team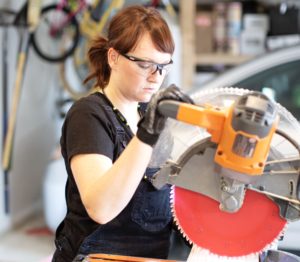 Raechal, is the owner of Desert Woodworks and creator of the The Builders Challenge. Woodworking is her passion and the challenge of creating is her favorite part of the process. She got her first taste of power tools when her Dad remodeled the first floor of their house she asked if she could help him. Soon she was building and remodeling for herself and for clients while documenting the "how to's" along the way.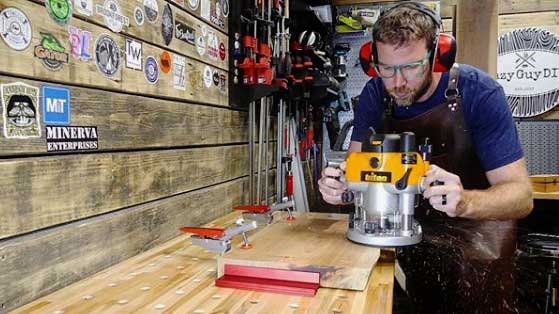 Sawdust, power tools and sarcasm make up the laziest approach to DIY on the web with Adam from Lazy Guy DIY! Cubicle corporate life during the day fuels the creativity in Adam's Tiny workshop on nights and weekends. With two kids, a house full of pets and a 1920's Craftsman Style Bungalow, Adam's projects run bit to small from furniture builds to full on renovations around the home.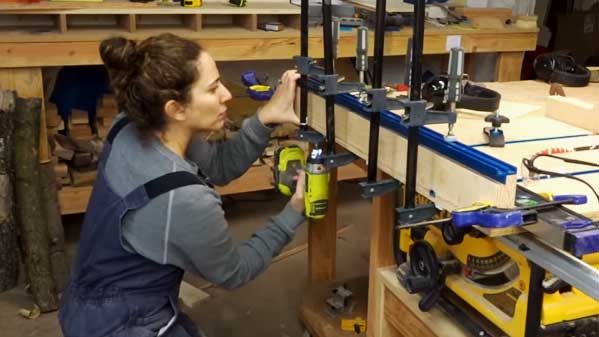 Tamar started 3×3 Custom by accident. While researching an outdoor storage bench she couldn't find anything she liked… so she got the crazy idea to build it herself. She fell in love with power tools, hand tools and everything in between. The name 3×3 is a reference to the 3 little people who are most important in her life… her children! There's nothing better to Tamar than taking an ugly piece of rough cut lumber and shaping it into a unique conversation piece.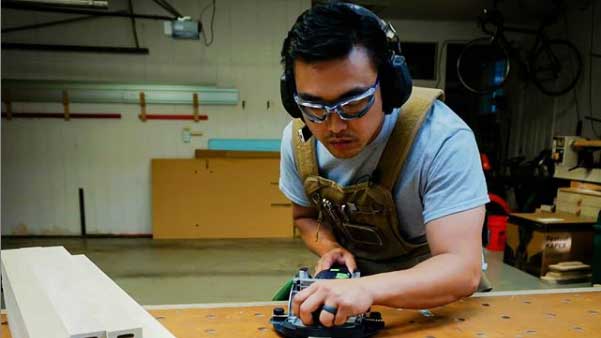 Electrical engineer by day and handcrafted woodworker by night, Huy started his building with an Arts & Crafts Style hall tree for his house. After that build he became obsessed with designing and building more furniture for his house and workshop. With a great mix of traditional hand tools and power tools, Huy has continued to develop his craft as a woodworker and expand his style of artistry and design.